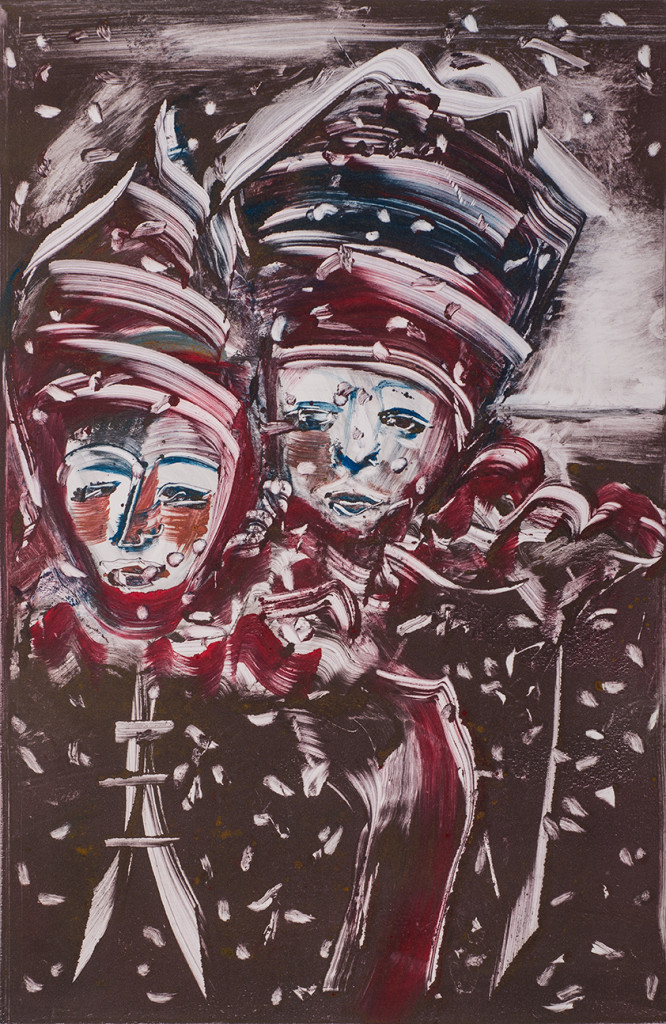 Had I known these two monotypes — "Snow Sisters (I)" and "Snow Sisters (II)" — were not going to be among the 45 entries accepted for inclusion in the Maryland Federation of Art's "Stormy Weather" exhibit, I would have included them in the "Rapt in Winter" exhibit currently on view at Sentry Hill in York Harbor, Maine. C'est la vie.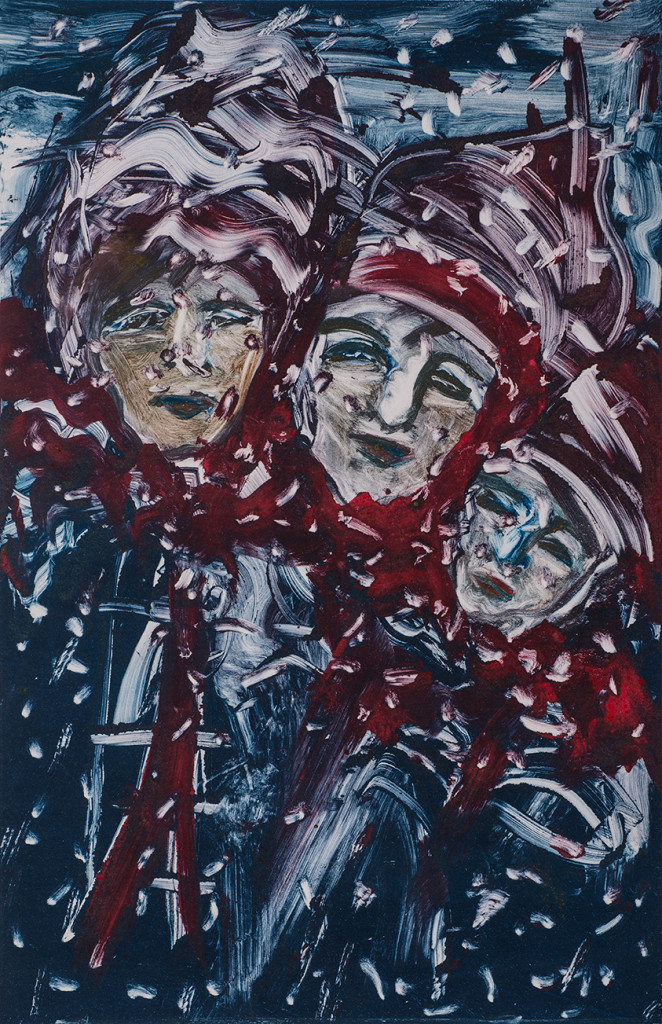 Next week I start printing again on the Seacoast Women series. I am chomping at the bit and feeling jazzed!
Meanwhile, if you're in the Seacoast area, do try to stop in and take a look at "Rapt in Winter: Monotypes/Paintings/Collage by Barbara van Buskirk". It's on view through Sunday, February 28, in the Tennyson Art Gallery at Sentry Hill, 2 Victoria Court, York Harbor, Maine. Gallery Hours: Daily 9 a.m.-5 p.m.