Long ago (1996) and far away (Albuquerque, New Mexico), I designed and made a cookbook which I titled alpha rhythm. With lots of help from some very patient staff members at Kinko's on Central Avenue S.E., we made eight original copies of alpha rhythm which I gave as Christmas gifts that year to family members and a few close friends. For me, this project was clear evidence of my love of books, paper, cooking, reading, and visual art. Between its covers, alpha rhythm included 18 favorite recipes, quite a few reproductions of some of my drawings (I had yet to make my first monotype), lots of different and interesting papers and overlays, and a few inspiring quotations.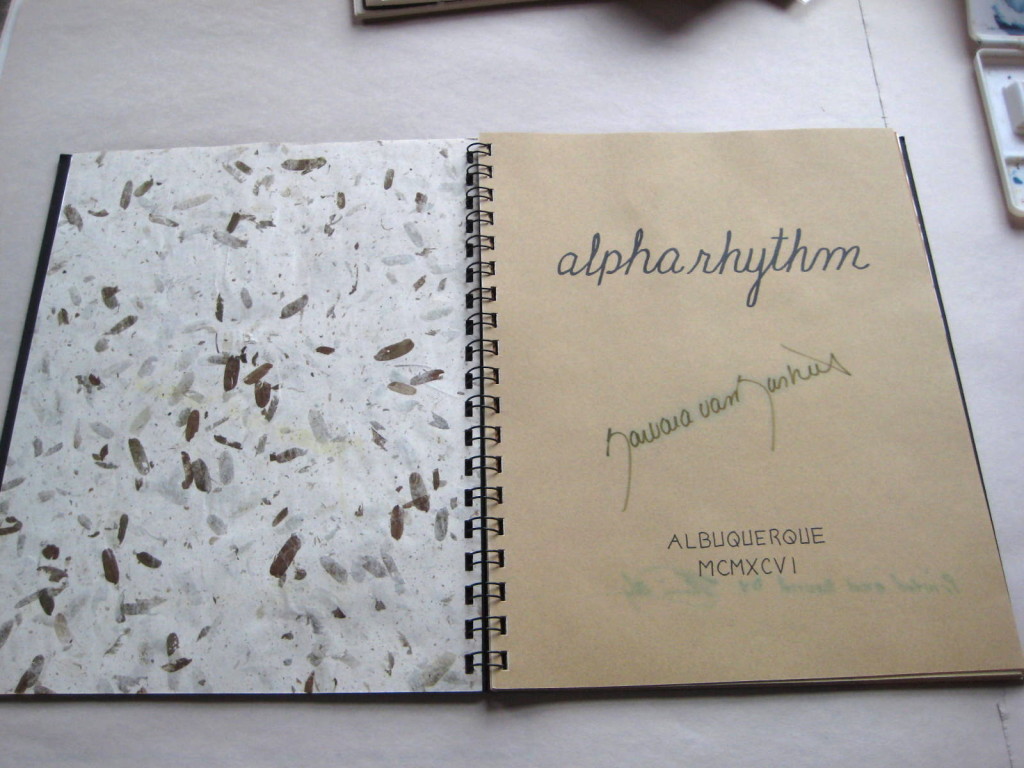 Recently I've been poring over the one copy I have of alpha rhythm. I've been thinking it would be fun to make another cookbook and do so this year to celebrate the 20th anniversary of alpha rhythm. One cookbook every 20 years. Seems do-able.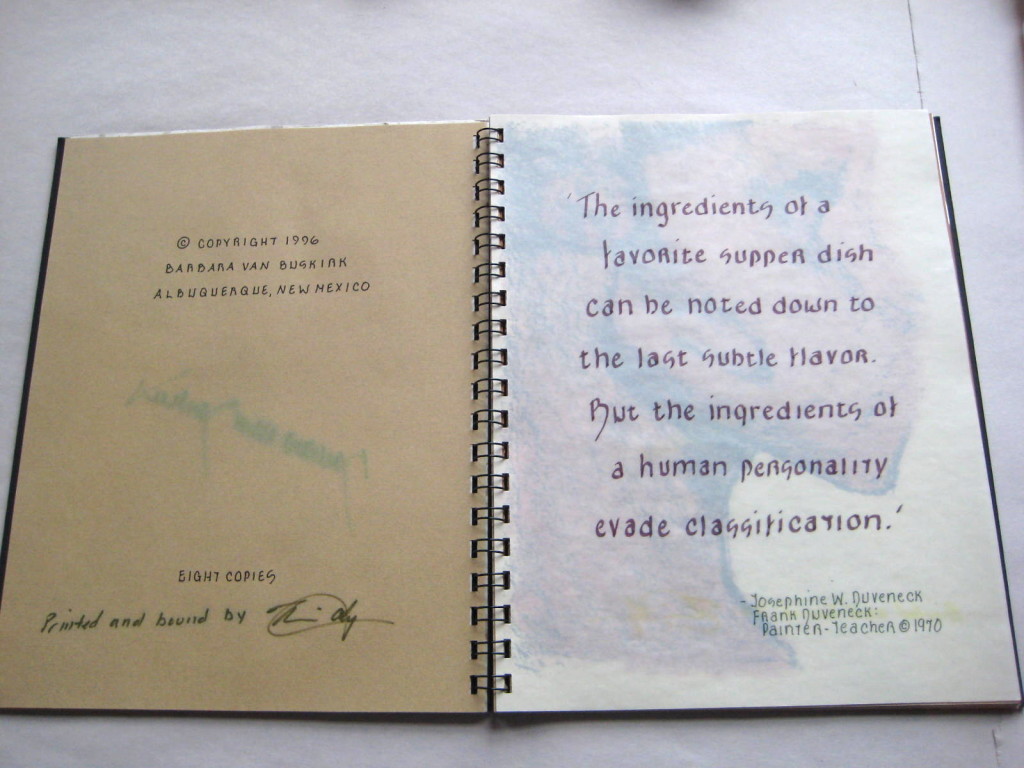 At this point in time, I'm envisioning this new cookbook will include 25 favorite recipes, one or two original monotypes (cover and centerfold), reproductions of monotypes, and whatever else strikes my fancy.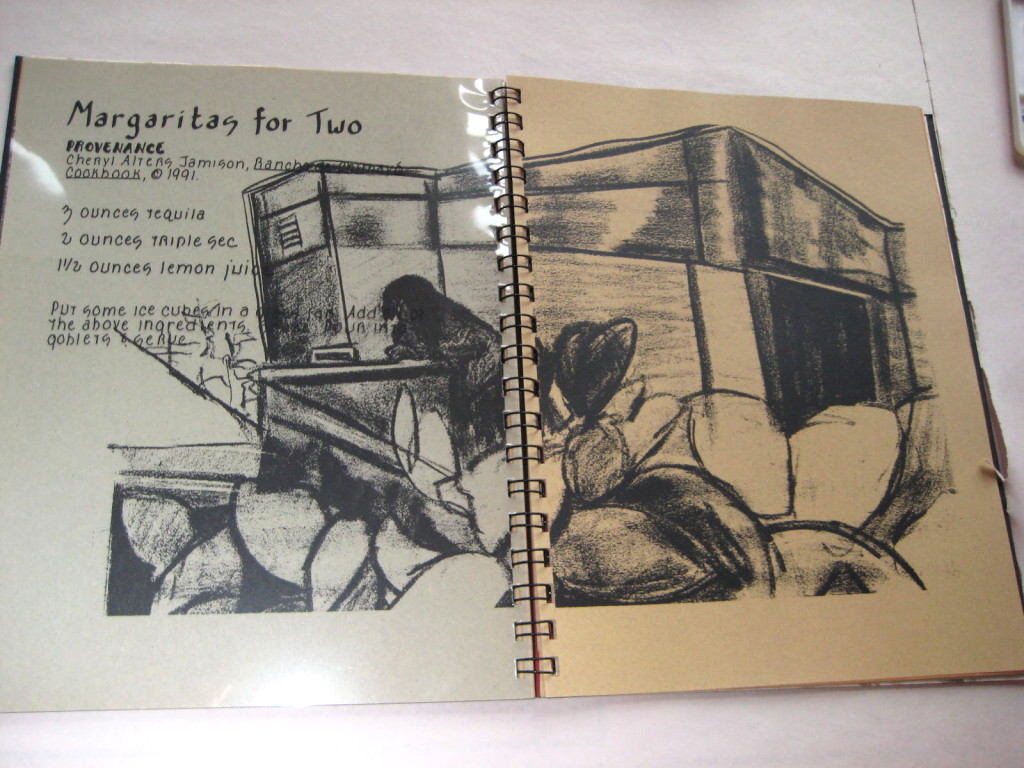 Let the rumpus begin!