A mysterious package arrived here last week. Upon opening the box, I was delighted to find a color pastel signed by my grandfather Carl Van Buskirk and dated 1913. No note. No card. Nothing. Hmm.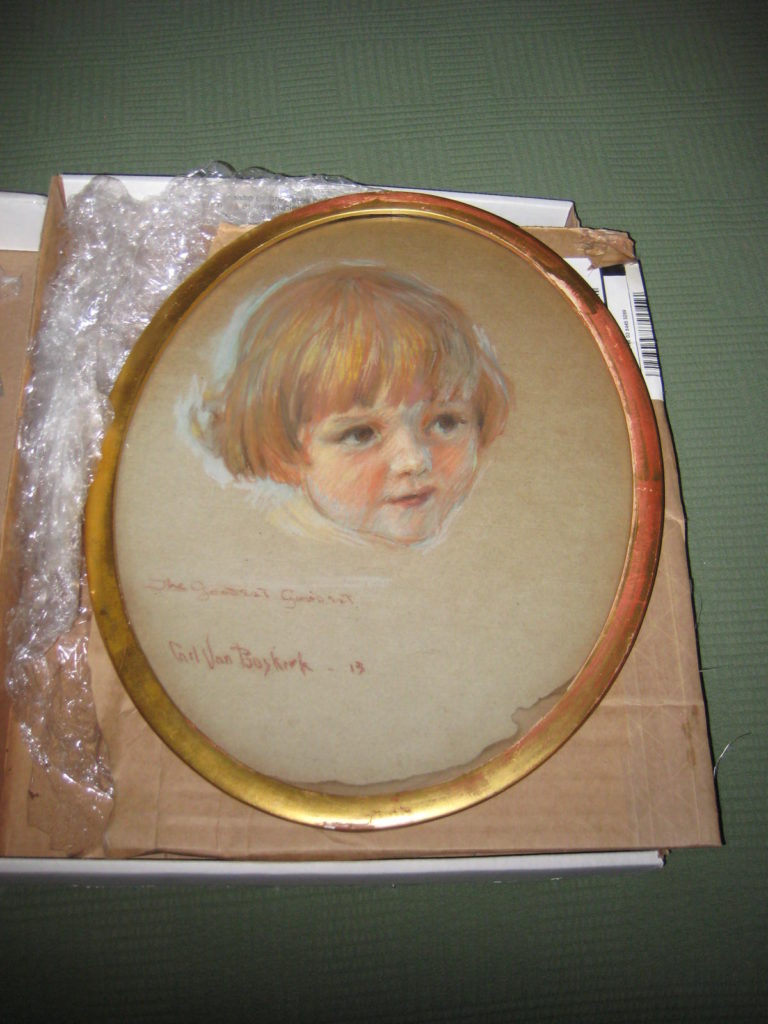 I donned my Sherlock Holmes cap and, checking the USPS tracking number on the box, discovered the mysterious package had been sent from Crown Point, Indiana. The only person I "know" in Indiana is one Mark Van Buskirk who often contributes to The Van Buskirk News, a genealogical and family stories electronic newsletter edited by Stephan Donovan in Chicago.
The portrait looked familiar. I went back into my email files and, lo and behold, found a March 2014 email from Mark to me in which he told me about a pastel of a small child by Carl Van Buskirk currently for sale on eBay. In his email, Mark said he had bid on this pastel yet would withdraw his bid if I wanted the piece. In turn, I emailed Mark, saying I would pass on the offer as our family has a large and beautiful pastel of another red haired child by Carl Van Buskirk, the subject of which just happens to be my Dad and Carl's son Orem.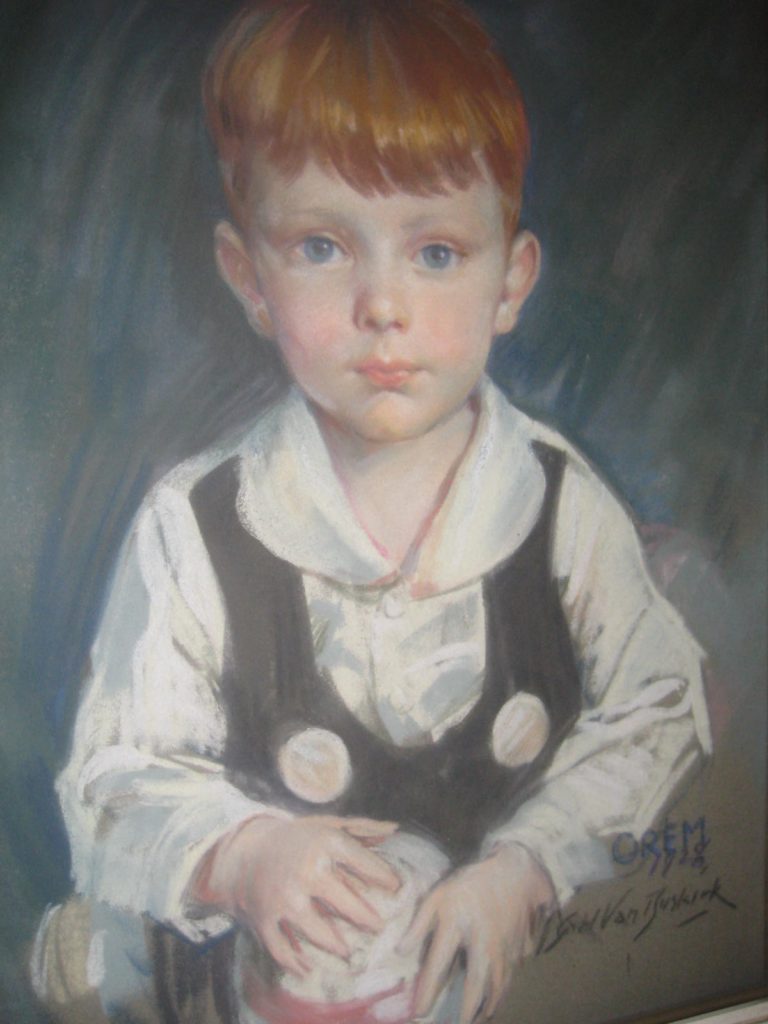 Late last week I again emailed Mark and, long story short, Mark said he felt the pastel of the small child belongs with Carl's family. Words cannot express my sincere thanks to you, Mark!
Yesterday I carefully took the pastel out of the frame. As with so many works on paper, this piece had been framed in a manner which renders the artwork highly vulnerable to damage. First, the artwork was in direct contact with the glass in the frame. Secondly, the cardboard used as backing for the frame appears to have been scavanged from and old shoe/boot box. Yikes!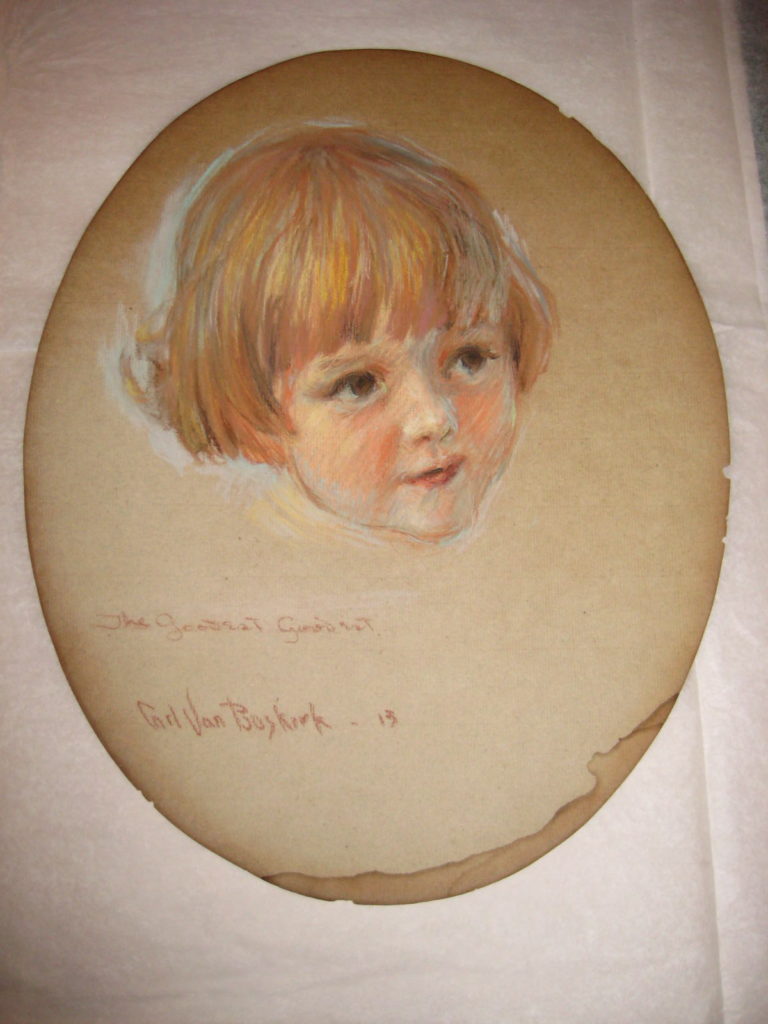 Remember: Works on paper, be they pieces which were created today or more than 100 years ago, are fragile. When framing works of art on paper, always use acid free, at a minimum, and preferably archival or museum quality matboard and foam core. Secondly, always make sure the work of art on paper never comes in direct contact with the glass or Plexiglas used to protect the art. The artwork must either be floated in the frame or framed with a mat in order to create a small air space between the work on paper and the glass/Plexiglas.
I do nearly all of my own framing yet this pastel is more than 100 years old and is drawn on wafer thin paper which shows some fading and water damage. As a result, this charming piece is headed to a local frame shop which specializes in conservation.
The touch of my grandfather's hand is evident in this pastel sketch. I wish we knew who the small red haired child is and how this piece came to be. Our family will treasure and enjoy this pastel as a lovely piece of art as well as a part of our family history for at least another 100 years!
Words cannot express my thanks to you, Dr. Mark Van Buskirk, for helping to bring this treasure home to us!