It is hard to believe three months have passed since I last wrote a post on my website.
What a wild ride 2020 has been thus far!
For the past five years or so, my rhythm has been to take a break from printing in July and August and restore my creative juices. Three years ago I spent two weeks at Haystack Mountain School of Crafts in Deer Isle, Maine, creatively immersed, learning how to handbuild figures in clay.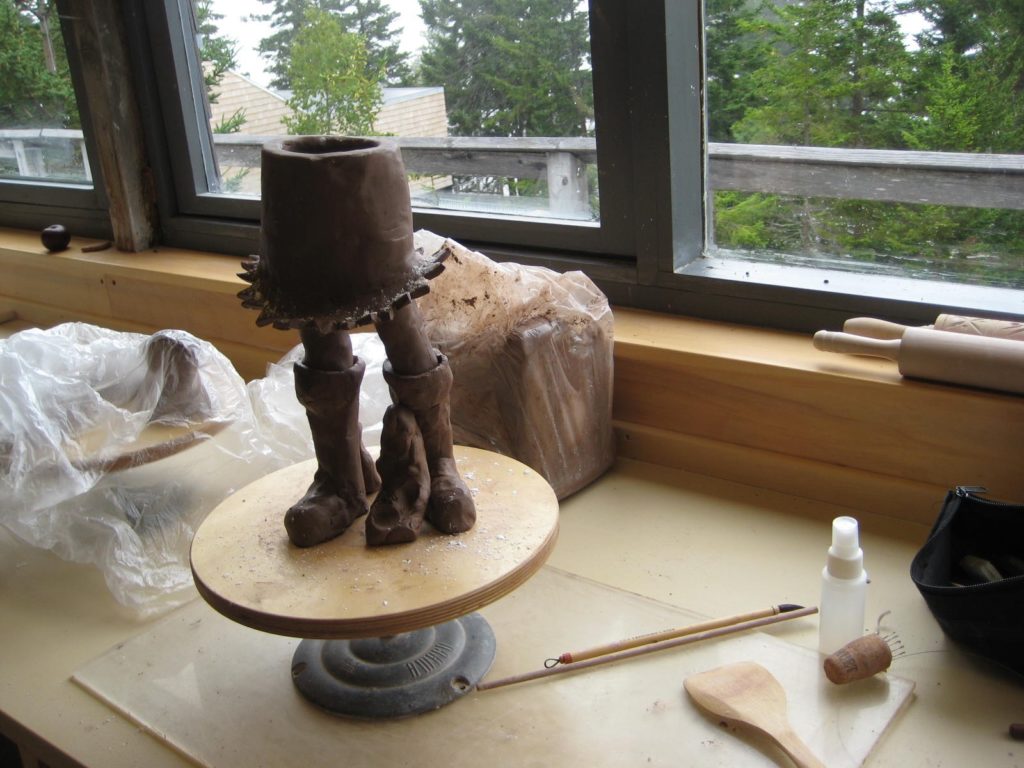 Haystack Mountain School of Crafts's Ceramics Studio (August 2017).
Last year, I spent one weekend at Arundel Farm Gallery near Kennebunk, Maine, learning how to make white line woodblock prints.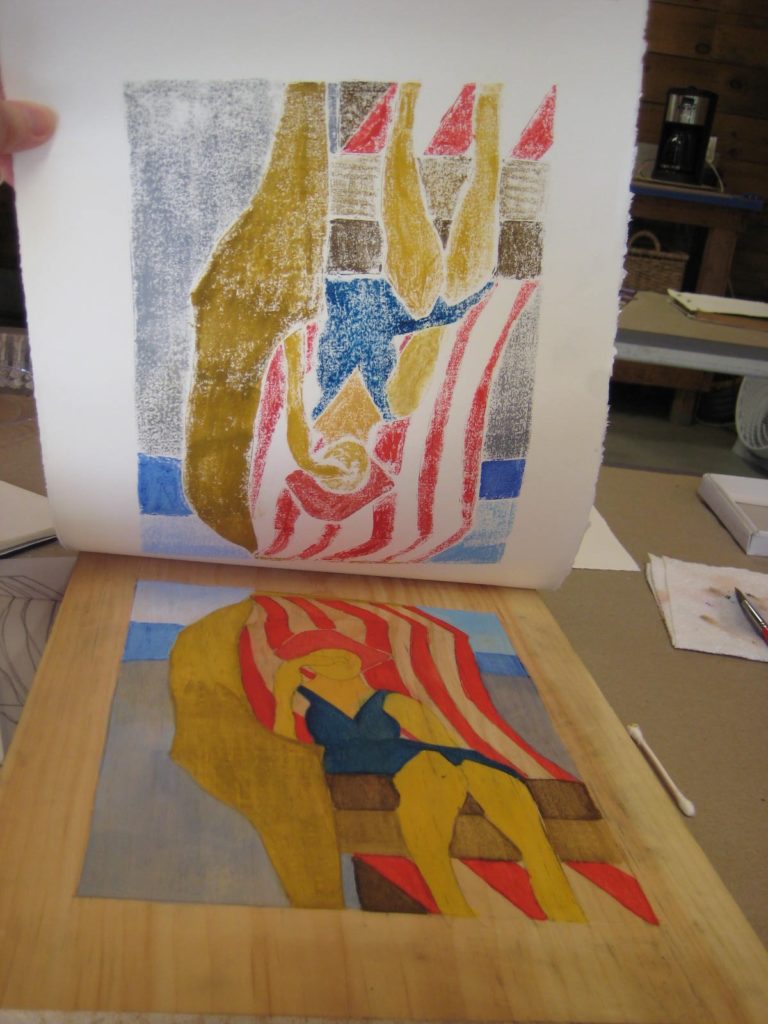 Workshop at Arundel Farm Gallery (July 2019).
This year has been an entirely different story.
In February I learned the two spots on the skin of my nose, which seemed not to heal, were cancer. Around this same time the COVID-19 pandemic erupted. In early March, I had the cancer spots surgically removed and received a clean bill of health. At this same time, my husband and I also were in the early throes of following COVID-19 precautions — self-isolating, wearing masks and social distancing — as were millions of people around the world.
In June, my husband and I learned the property on which our beautiful apartment of eight years was located had been put on the market. In July, we began looking for a new home. Two weeks ago, in mid-August, we moved to a new home in Portsmouth. Yes, amazing. Lots of support from family and friends. The stars were definitely in alignment. 
My desire and energy to create has been at a low this year which I have not felt for more than 20 years. It seems the craziness of these times — nationally and internationally — and added stresses in my personal life have done a fine job of zapping my creative juices. Still, I continue to put one foot in front of the other: reading, knitting. This post is the most writing I've done in months. It's the best I can do. I'm unpacking lots of boxes, settling into our beautiful new home. Not major creative activity. Still, certainly meditative.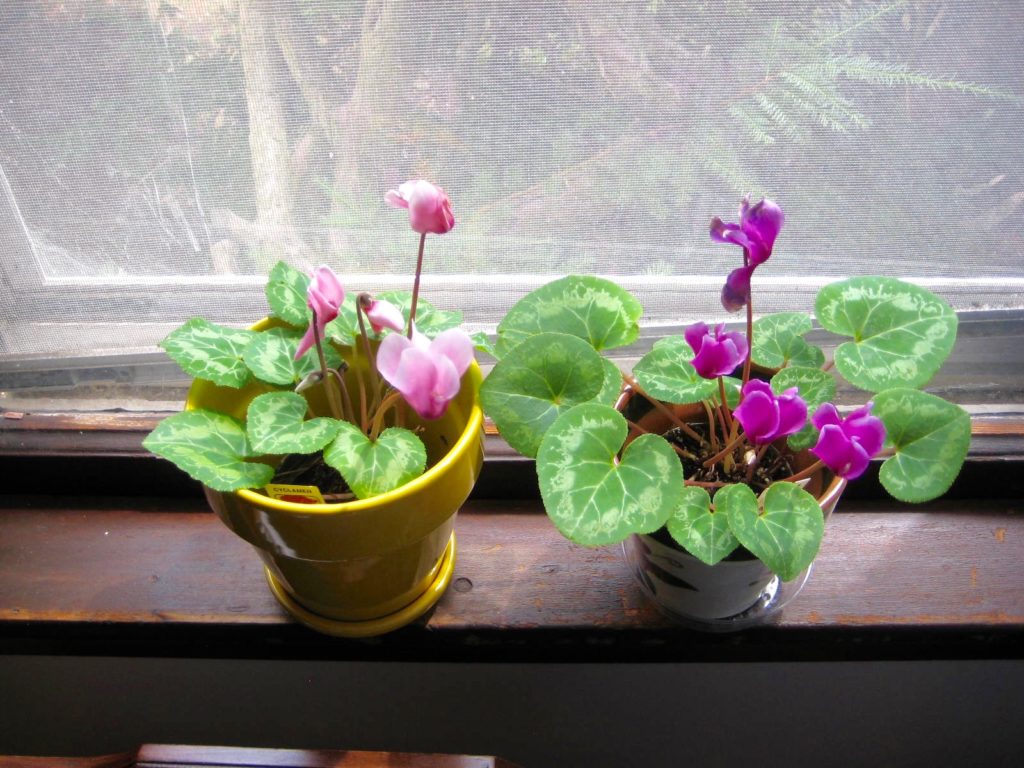 Last photo of our "girls" shortly before moving to our new home in Portsmouth.
I know the seeds of creativity are being planted this year. I have no idea when and how these seeds will sprout and bloom.
Stay tuned.