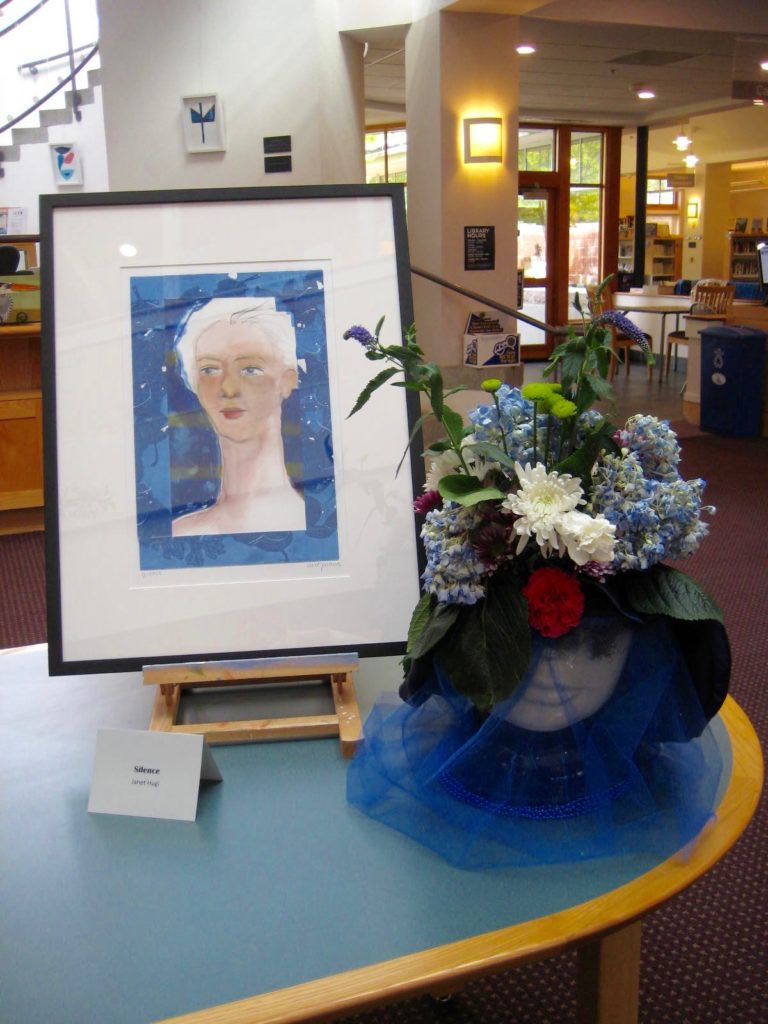 I stopped in at Portsmouth Public Library yesterday morning to take a much anticipated look at Portsmouth Garden Club's "Art in Bloom" exhibit. It is spectacular! Portsmouth Garden Club members created floral arrangements based on a work of art.
A month or so ago my friend Janet Hugi, who is a member of the Portsmouth Garden Club, asked if I would be willing to loan her a piece of my art as a base from which to create her floral arrangement for the upcoming "Art in Bloom" exhibit. I was flattered and thrilled to participate. In the end, Janet selected two pieces of my artwork for the show: "Silence" (above), watercolor and monotype collage,  and "Peace on Earth" (below), mixed media on wood panel. You can see here the beautiful results of Janet's keen eye, green thumb, extraordinary talent and expressiveness. Creativity blooms in so many different ways.
"Art in Bloom" continues at Portsmouth Public Library FREE and open to all until 3 p.m. tomorrow, May 18, 2019.