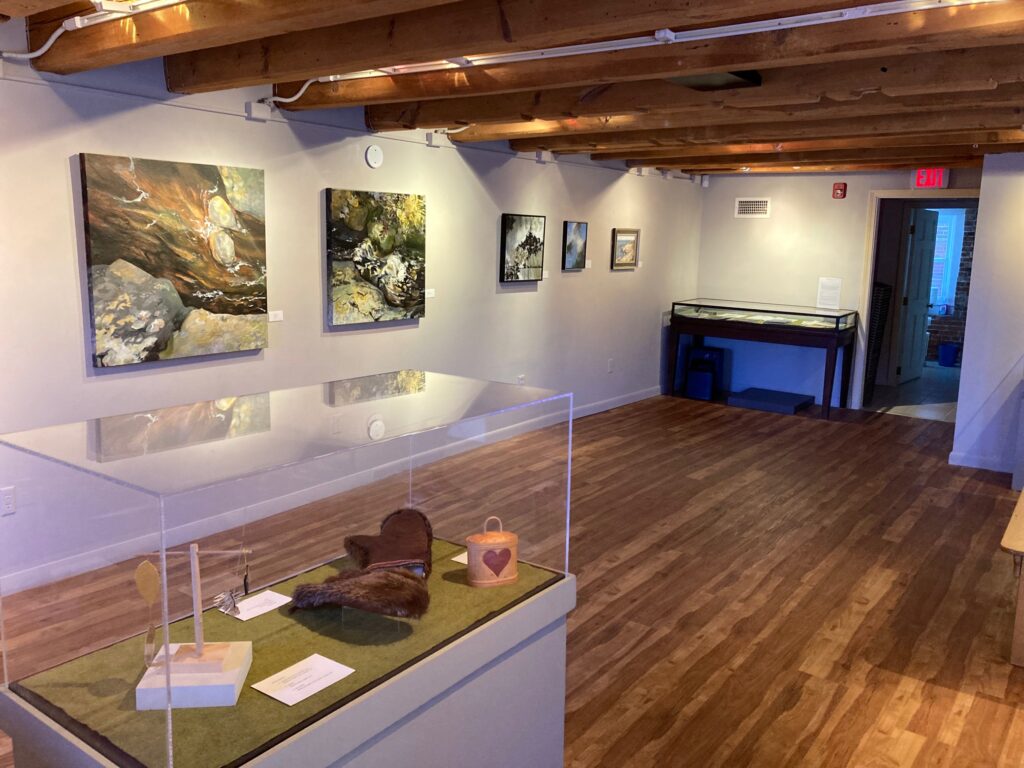 The Portsmouth Athenaeum has opened its annual Proprietors' Art Exhibition in the Randall Gallery, 9 Market Square, Portsmouth, New Hampshire. I truly am blown away by the high quality of the fine art and crafts in this show. I encourage anyone and everyone who can catch this exhibit to do so. Public viewing hours are Tuesday-Saturday, from 1 p.m. to 4 p.m.
This is the first time I've exhibited my artwork at the Athenaeum and I'm really excited! On view are Reverie and Snow Sisters (I). Both of these color monotypes reflect the wintery wonderland of the season. I snapped a couple of photos of my pictures this morning yet they didn't turn out very well. I'll stop by the Randall Gallery and take a few, hopefully better, photos and post them here. Stay tuned.
The Portsmouth Athenaeum Proprietors' Art Exhibition continues through January 14, 2023.