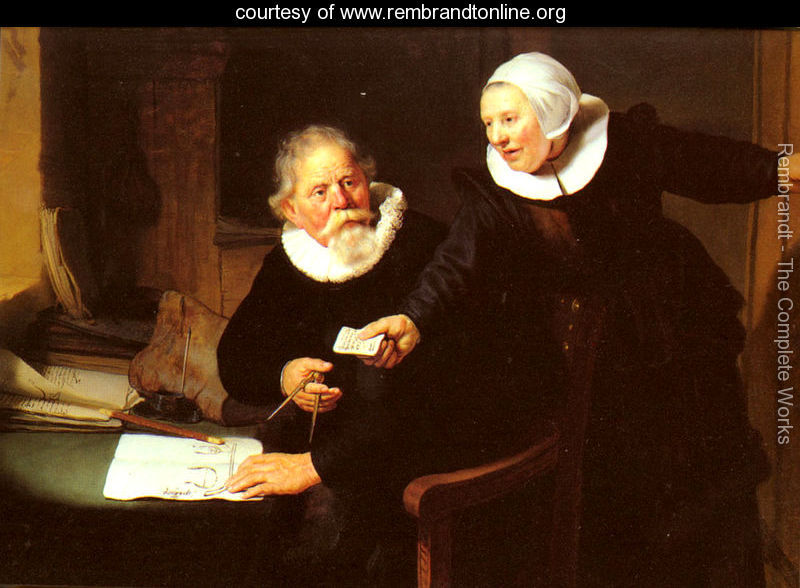 Yesterday my husband Dave and I caught an early C&J bus into Boston to visit the Museum of Fine Arts (MFA).
I'm a huge Vermeer fan, and was eager to see the MFA's big new exhibit, Class Distinctions: Dutch Painting in the Age of Rembrandt and Vermeer, which opened less than two weeks ago (continues through January 18, 2016). Throughout half a dozen galleries of spectacular paintings and objects focusing on the three different 17th century Dutch classes (upper, middle, lower — sound familiar?), Class Distinctions offered up two oil paintings by Johannes Vermeer: The Astronomer (c. 1668) on loan from the National Gallery of Art in Washington, D.C., and A Lady Writing a Letter (c. 1665) on loan from the Musee du Louvre, Paris. So beautiful. So quiet. I also discovered a new favorite painting in the exhibit: "The Shipbuilder and his Wife": Jan Rijcksen and his Wife, Griet Jans by Rembrandt van Rijn (1633). The man's lace collar is painted in fine detail on the left and with exuberant dashes and swirls on the right. Wonderful!
I'm also a huge John Singer Sargent fan, and wanted to see the small exhibit Sincerely Yours, John S. Sargent before it closes on November 15th. Lots of handwritten letters, photographs, and sketches. The touch of the hand. Spontaneous. Immediate. Really brings Sargent to life as a person as well as an artist. By the by, the MFA recently became the fortunate recipient of The John Singer Sargent Archive and now will serve as a center for Sargent scholarship.
Next up: A tour of Winslow Homer's studio on Prouts Neck in Maine with the Portland Museum of Art.