I have been away from The Button Factory where I rent press time and print my monotypes for more than a year now in order to maintain low risk practices during the COVID pandemic. Now that life is starting to open up a bit I am planning to return to printmaking on a regular basis sometime this autumn.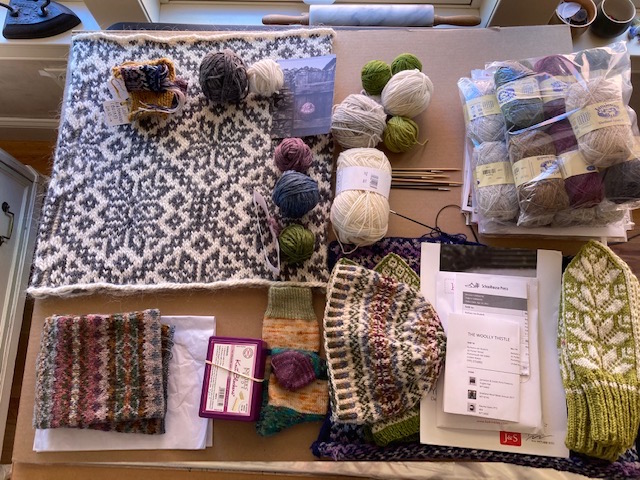 The card table in my home studio where all things knitted and knitting seem to be gathering.
Meanwhile my creative energies have been and continue to be focused on the multiple knitting projects I have going at any one time. I especially enjoy knitting stranded colourwork as seen, for example, in my first Da Crofter's Kep which I began knitting on May 2nd and finished blocking today.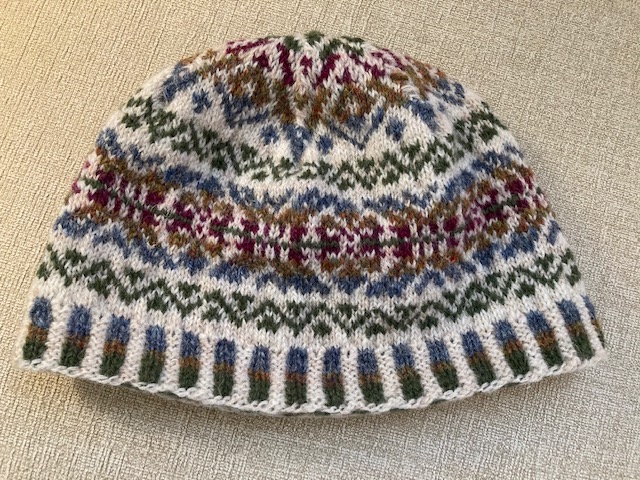 Da Crofter's Kep is the official 2021 Shetland Wool Week knitting pattern, designed exclusively by this year's Patron Wilma Malcolmson.