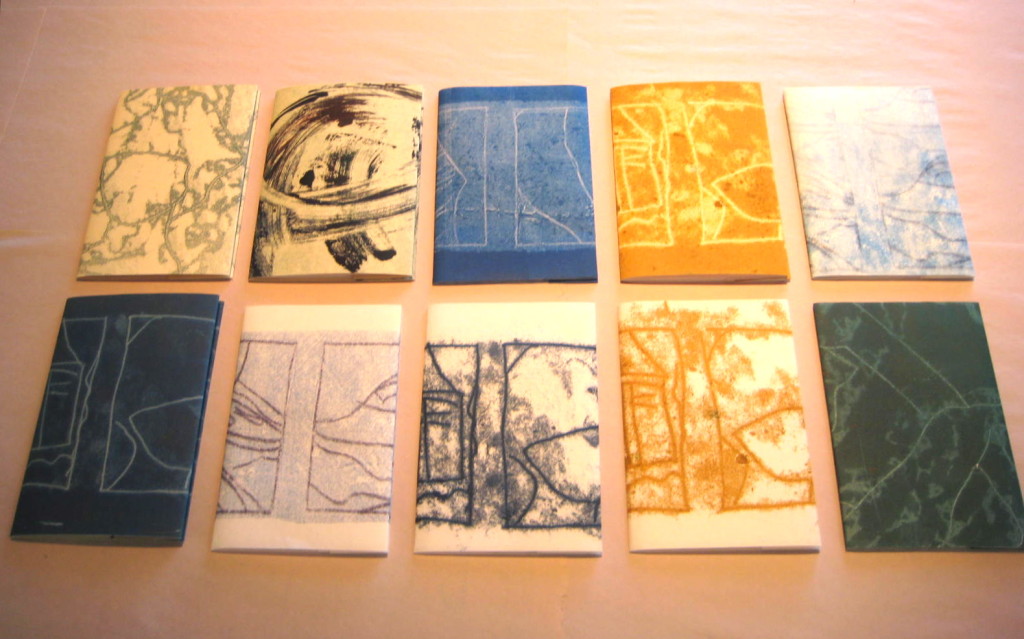 The creative juices flow in many different ways for me and, I imagine, for most people. In addition to working on the Seacoast Women series throughout 2015, I created my first group of handmade single signature books with original monotype covers and knit what ended up being a total of 22 pairs of socks for Christmas presents.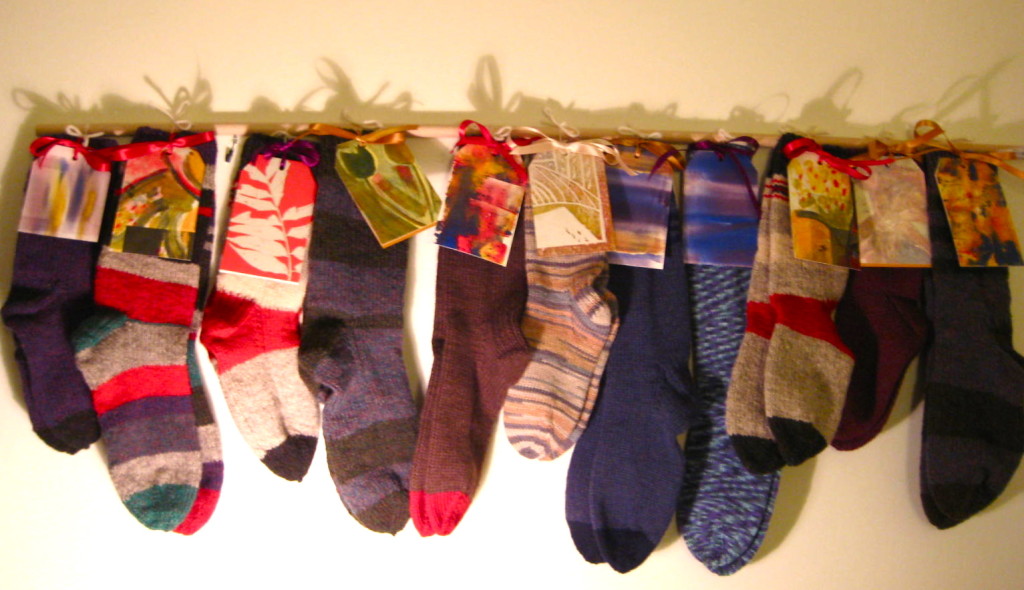 Today I came across a poem, reprinted here from Folk Knitting in Estonia by Nancy Bush (page 5), which I am sharing with you to start the new year:
Boring to live without beauty,
Sadder songless to be,
Woe to lack the lusting of larks,
So hard joyless to live!
I, myself, create my own beauty,
And harbor my dearest joy,
Beauty with me I carry,
Red hues in my apronstrings,
Joy tucked between burdens.
I would rather forget all sleep,
And leave behind my slumbers,
Than that I forget beauty,
And lose my dearest joy. 
(Estonian Folk Song titled Beautymaker from the village Vaike-Maarja, the translation was sent to Nancy Bush by Rita Tubalkain.)
Cheers to a happy, healthy and creative 2016 to you and yours!