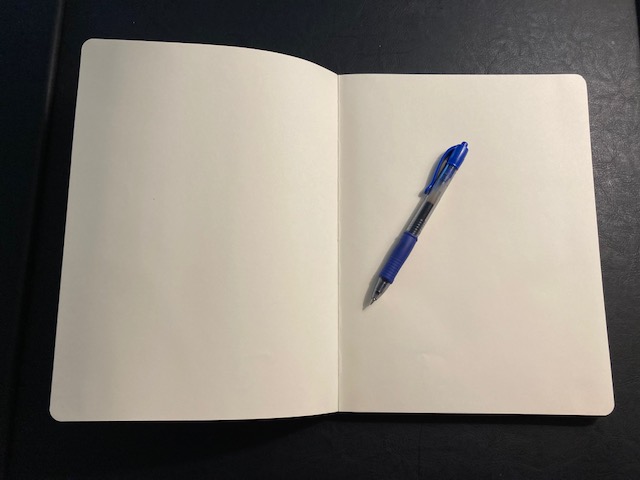 It's hard to believe a decade has passed since the monotype demo filmed in my Albuquerque studio went live on YouTube. As of today, this little video has been viewed more than 377,000 times. In some ways, it feels as if my friend Rhoda Weill of Rolling R Productions and I made this demo a couple of years ago. In other ways, it feels like several lifetimes ago. 
So many changes in the past decade. Moving from Albuquerque to Portsmouth, New Hampshire, nine years ago. Printing and exhibiting for years here on the Seacoast and then bam! The global COVID-19 pandemic changed all of our lives. Beginning in mid-March 2020, isolation and social distancing made printing at my friend Darlene Furbush Ouellett's studio at The Button Factory off limits. My home studio was small, dark and somewhat cramped.
My visual art, writing and research have taken a back seat to knitting and fiber during the past year and a half. Still, this year I have joined three art groups: The Monotype Guild of New England, Draw 5 Minutes A Day (online) and An Art Movement: Artists Promoting the Arts (online). In February, I signed up to participate in The Sketchbook Project and hopefully will have it filled and returned to the Brooklyn Art Library by year's end. 
Today is the first official day of autumn, my favorite season. This year I also have been participating in several online knitting discussion groups: The Woolly Thistle (TWT) Group, Stranded Knits, and Da Crofter's Kep Knit-A-Long. I also am an avid viewer of The Woolly Thistle's Shopcast (YouTube) and a Patron of the Fruity Knitting Podcast (YouTube). Each of these are uploaded every other week and provide rich and varied content which focuses on the many different aspects of knitting, yarn, fiber, design, color and more. Both TWT Shopcast and the Fruity Knitting Podcast have about five years of archived episodes.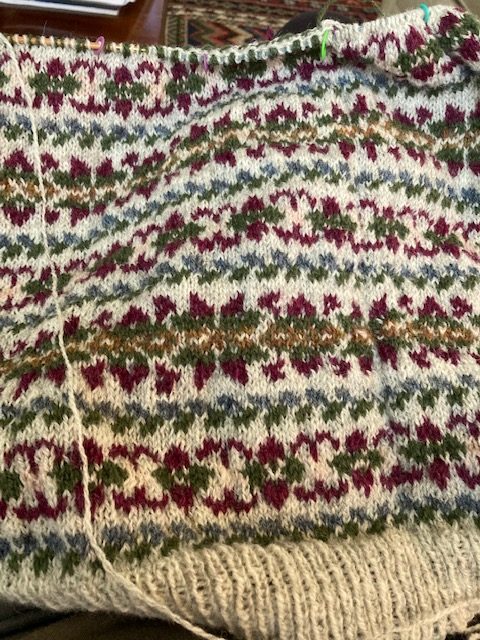 For me, the past 18 months has been a period of incubation, reflection and change. I've settled into a new home and now have a home studio which is filled with natural light and is spacious enough for me to devote time and energy to all of my creative projects: visual, fiber, writing. I have a brand new Akua Pin Press in my home studio, fresh inks, and lots of paper.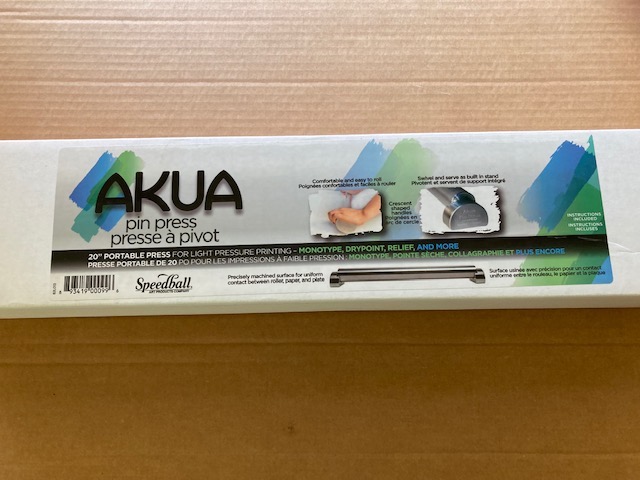 Since there was no way I would be traveling to The Museum of Modern Art in New York City to see its Cezanne Drawing exhibition (June 6-September 25, 2021), I ordered and have just begun reading the exhibition catalog which looks terrific. My stash of beautiful wool has grown to fill four bins in my home studio, and I currently have three knitting projects in process. I also have several new knitting books to peruse and read, including Selbu Patterns by Anne Bardsgard, Vanishing Fleece: Adventures in American Wool by Clara Parkes, Wildwood by Marie Wallin, and the hopefully soon-to-arrive Shetland Wool Week Annual 2021. In the past 18 months, the United States Postal Service and Fed Ex have been two of my creative lifelines. I'm learning a lot about fiber, color and design, all of which will influence and contribute to my visual art in the years to come. After all, paper is fiber. And, yes, I anticipate returning to The Button Factory to print later this autumn or early winter.
While writing this update, it occurs to me I've been setting the stage for a new period of creative expression during the past 18 months.
Ten years. Eighteen months. Time flies and is precious. Use it well.