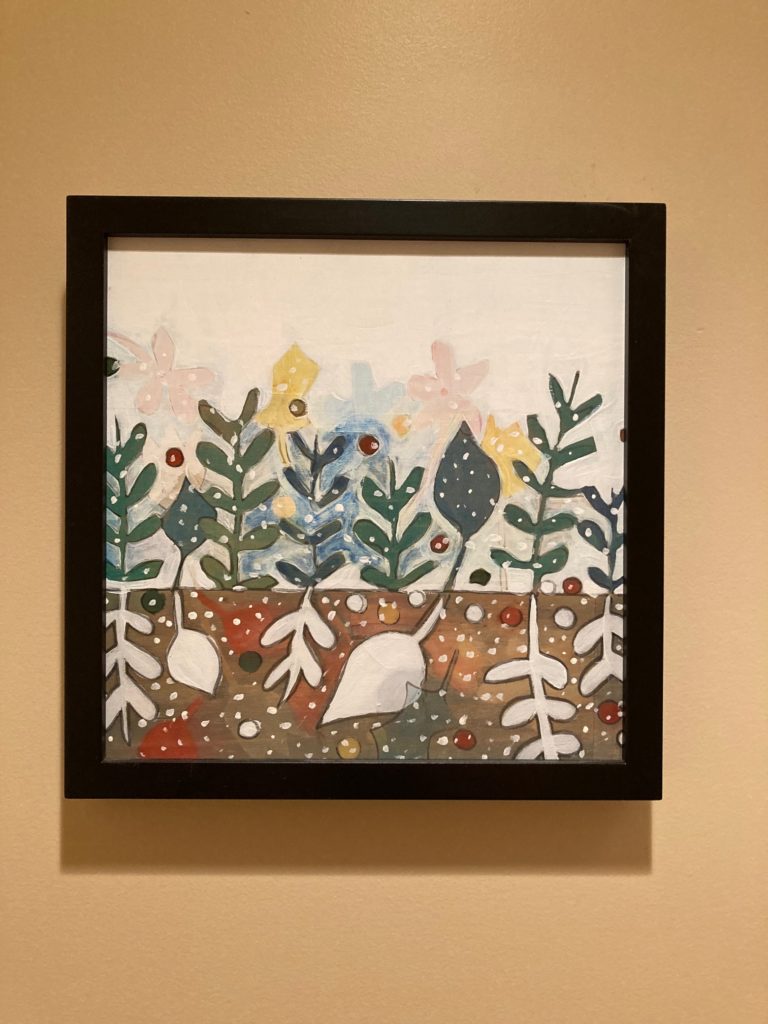 I received an email this morning with the happy news that a friend and collector wanted to purchase Peace on Earth. She texted, "I have loved your Peace on Earth piece since I first laid eyes on it and am excited to think it may soon find its place in my home."
This made me incredibly happy on a couple of levels. First, Peace on Earth would be finding a wonderful home with wonderful people whom I love and who love art. Secondly, Peace on Earth is a mixed media painting on wood panel. As you know, my primary medium is printmaking. I have just a handful of my paintings which I've made available to the public. Thirdly, I love Peace on Earth so much. This was the image on the front of my husband's and my Christmas cards one year. I swear I post Peace on Earth on my Facebook page every winter and have used it as a visual on more than one website home page post. Lastly, if I could have one wish come true it would be peace on Earth.
I am so very, very happy and grateful Peace on Earth has found a home. Happy New Year!