Today is a Snow Day here in New Hampshire, thanks to a bounty of beautiful freshly fallen snow which pretty much arrived overnight. Most welcome. And I am riding the wave of a resurgence of creative energy …
Returning to Morning Pages
About ten days ago, I picked up my practice of writing Morning Pages again after a long hiatus. This form of stream-of-consciousness writing ⏤ three handwritten pages completed in one sitting ⏤ is, for me, incredibly helpful in many different ways. Creatively. Personally. Spiritually. I was inspired to begin writing Morning Pages during the summer of 2007 as a result of reading Natalie Goldberg's wonderful book Writing Down the Bones.
Embarking on new visual art series
I have taken my first step in developing a new visual art series here in my home studio. The form of this first step is what I call a Big Drawing.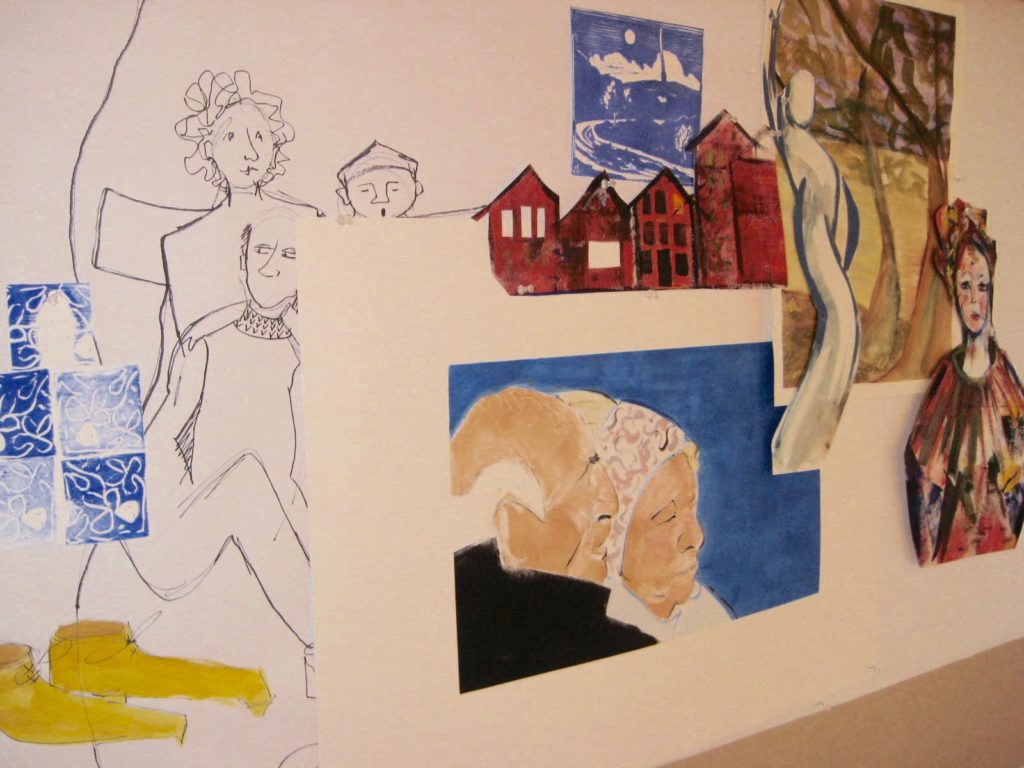 Jump starting the Big Drawing for my new visual art series
This is how I began what ultimately became my Seacoast Women series (2014-2018). I really enjoyed the process of developing and making the Seacoast Women series. So much so, in fact, I am beginning my new visual art series in a similar fashion and will see where it takes me.
Learning to create original stranded colourwork designs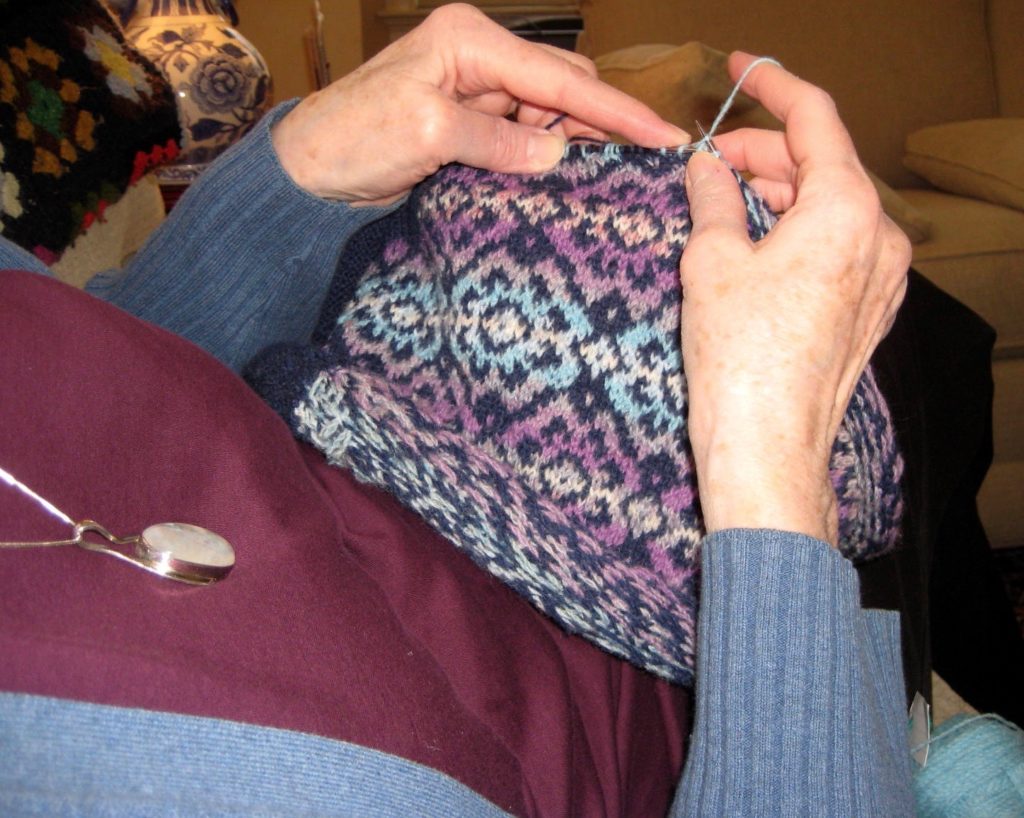 For now, knitting Terri Malcolmson's Rig o'Flooers Cushion colourwork pattern

Just this past Saturday, I received the book Knitsonik Stranded Colourwork Sourcebook by Felicity Ford which I ordered from The Woolly Thistle, my go-to yarn shop (online) for a year and counting. On the cover is written: "A knitting book that shows you how to turn everyday inspirations into gorgeous stranded colourwork". I've ordered color cards, which will show me the possibilities for my project palette, in Jamieson & Smith Jumper Weight and Jamieson of Shetland Spindrift. These two yarns are my favorites for knitting stranded colourwork. I've been wanting to take my knitting to a new level for some time now. I'm a complete novice at designing an original knitting project pattern. Learning something new is both scary and exhilerating!
I am jazzed!