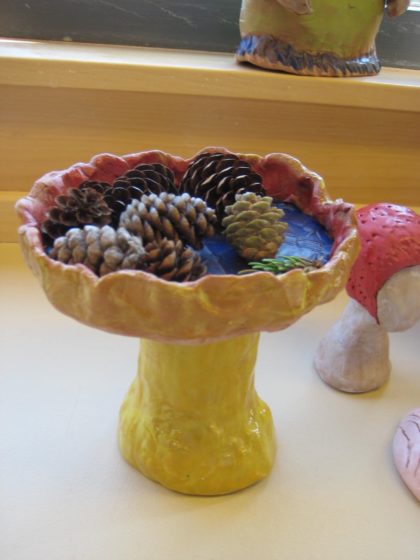 A few of the pieces I made last month while at Haystack Mountain
School of Crafts, Deer Isle, Maine. I gathered the pine cones
on the wooden walkways which meander through Haystack.
Autumn has long been my favorite season, so I am in my element now that September and sweater weather have arrived.
The creative highlight of my summer was being at Haystack Mountain School of Crafts in Deer Isle, Maine, for nearly two weeks. I took Pattie Chalmers's "Heroes and Villians" ceramic workshop. Everything about learning how to handbuild clay figures was new to me. Pattie taught us how to build hollow forms using coil, slab and pinch pot techniques. I loved the feel of the clay and how it took shape in my hands. Underglazing and glazing my pieces took about three times longer to do than I thought it would. No matter. I enjoyed doing the work and was very happy with how my pieces looked when they came out of the kiln.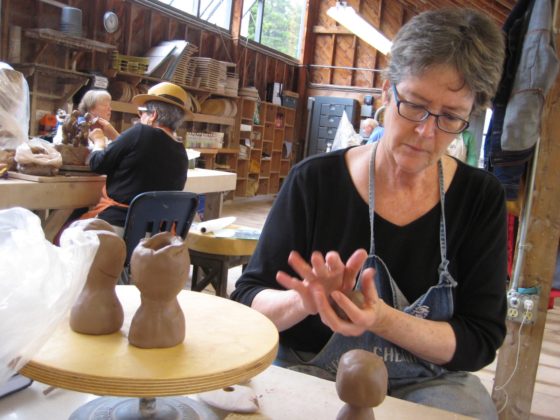 Working in the Ceramics Studio at Haystack Mountain School of Crafts.
I take to heart Edgar Degas's belief, "You have to have a high conception not of what you are doing, but of what you may do one day: without that, there's no point in working." ("Degas Invents a New World" by Anka Huhlstein, The New York Review of Books, May 12, 2016, Volume LXIII, Number 8, page 14.)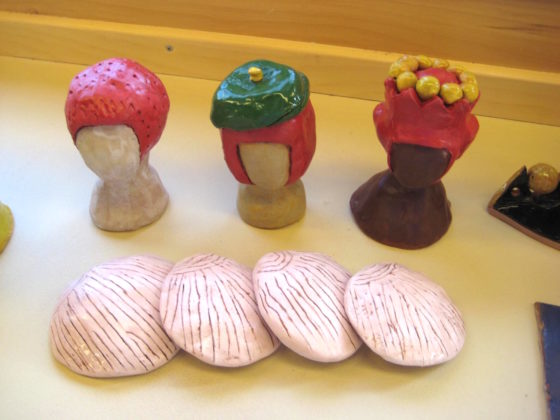 Three of the eight Seacoast Women heads with pink seashells I made.
This month I return to printmaking at The Button Factory studio after a two month hiatus. What surprises are in store now that I have clay and hand building tucked into my creative tool belt?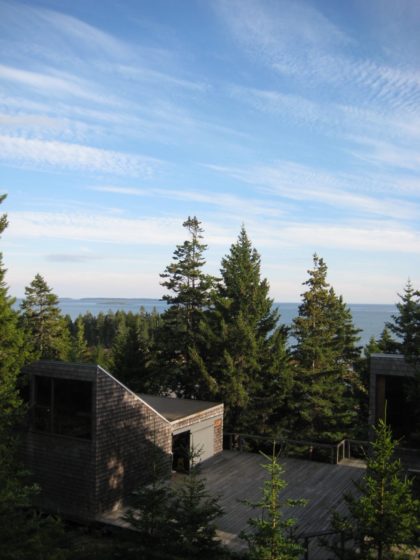 Overlooking Jericho Bay, Deer Isle, Maine.