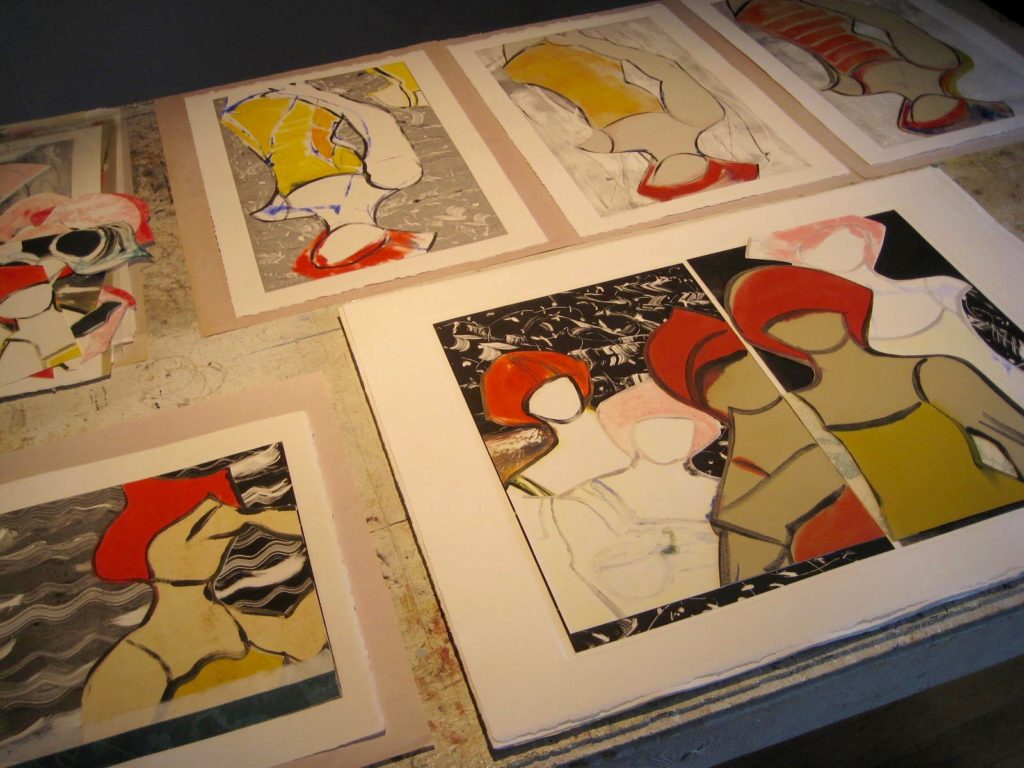 For several weeks now I've been reading "The Boys in the Boat: Nine Americans and Their Epic Quest for Gold at the 1936 Berlin Olympics" by Daniel James Brown. I am late to reading this marvelous true story which was published in 2013 yet family and friends caught the wave early on and raved about the book. One of the things I love as I read "The Boys in the Boat" is this thing called "swing." This is when all eight people rowing in a shell are doing so as one: a perfect convergence of motion and spirit. No thinking. Simply doing. An other worldly experience.
Translated to making art, swing is what I call being "in the zone" or "flow." Yes, my art making is a solo row rather a group practice. Still, yesterday I definitely achieved swing in the studio: a euphoric, effortless state of being.
Whatever you call it — swing, being in the zone, flow — for me, this is heaven on earth.