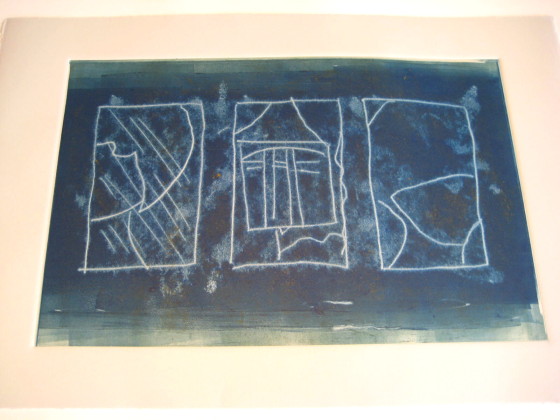 The merry month of May is drawing to a close, and I celebrated by devoting studio time to printing transfer monotypes (a first) as part of the Seacoast Women Project. I started off by printing a batch of transfer monotypes according to the traditional method: ink plate, place paper on plate, draw on back of paper, pull paper. No press needed. Then I put that same plate on the etching press and printed. Finally I printed the "ghost" of the same plate. A total of three transfer monotypes per "batch."
On my next batch of transfer monotypes, I made a "mistake" and actually stumbled upon another method of printing transfer monotypes which I'll describe in another post.
In the past couple of days, I printed about 20 transfer monotypes, experimenting with different papers (BFK Rives, Hahnemuhle Copperplate, rice paper). They're all drying on big racks in the studio. I'll begin using the transfer monotypes printed on rice paper next week in my hand bookbinding sessions.
This month's printmaking felt like breakthrough sessions in the same vein as last July's sessions when I began the Seacoast Women Project. Very exciting. Great fun!