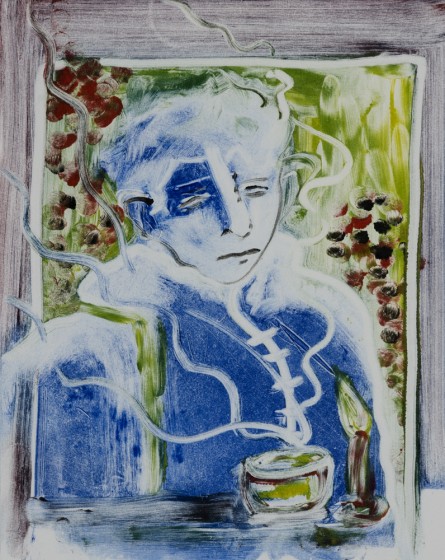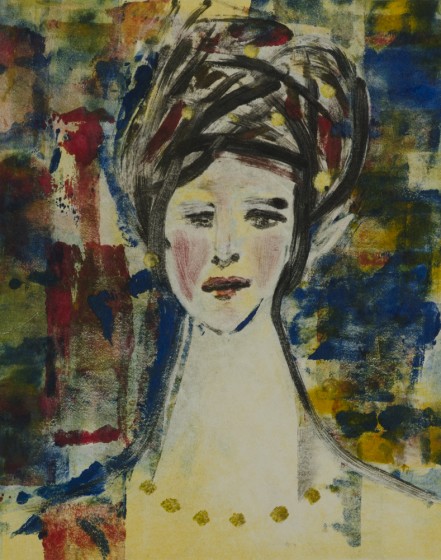 I first fell in love with Ogunquit, Maine, last October when my sister Jan and I drove north on Route 1 from Portsmouth for about 35 minutes or so and arrived in this beautiful and fun seacoast town to enjoy a Sister Getaway. The sweep of the beach and view of the ocean. Perkin's Cove. The Marginal Way. Friendly people. Great restaurants and shops. Lots of wonderful art and handcrafts. I so love Ogunquit and, as family and friends who visit Dave and me here on the Seacoast know, a visit to Ogunquit to gaze at the sweep of beach and ocean, eat lunch on Perkin's Cove or settle in for an overnight at Anchorage by the Sea is one of our favorite things to do.
For this reason, I was particularly excited when I received an email from the Barn Gallery in Ogunquit yesterday afternoon. Two of my new monotypes, Winter's Eve and The Air She Breathes, have been juried into the Barn Gallery Regional Artists Show which opens today and continues through July 27 at the corner of Shore Road and Bourne Lane in Ogunquit. Gallery hours are Mondays-Saturdays, 11 a.m.-5 p.m., and Sundays 1-5 p.m. The opening reception is this Saturday, June 29, 5-7:30 p.m. All are welcome.
Yet another fabulous reason to visit Ogunquit! Yippee!