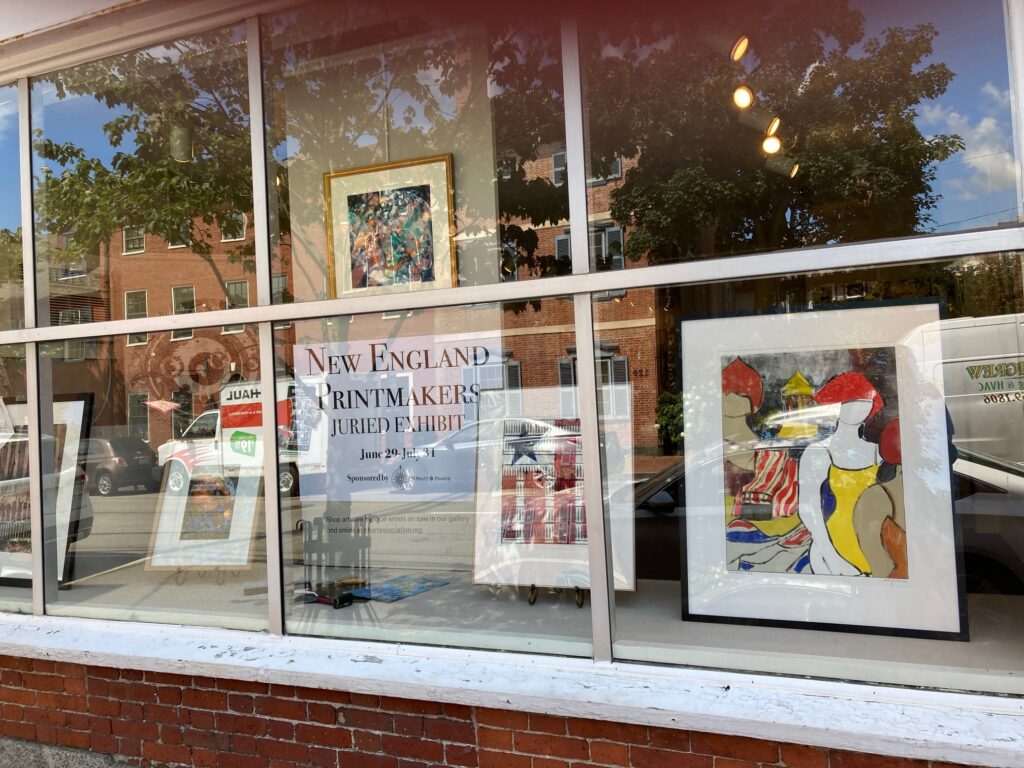 What a wonderful surprise today! Zerrissenheit VI (far right) has a great view of State Street in Portsmouth from the front window of the New Hampshire Art Association (NHAA). The New England Printmakers Juried Exhibit opened today and continues through July 31, 2022.
"Zerrissenheit VI" is one of the pieces in my Seacoast Women Series. Each and every one of the Seacoast Women does indeed love to be out and about in the summertime!
Artwork in this exhibit, including Zerrissenheit VI, can be viewed and purchased via the NHAA website at www.nhartassociation.org/imported-products-31.